Alicante (Costa Blanca)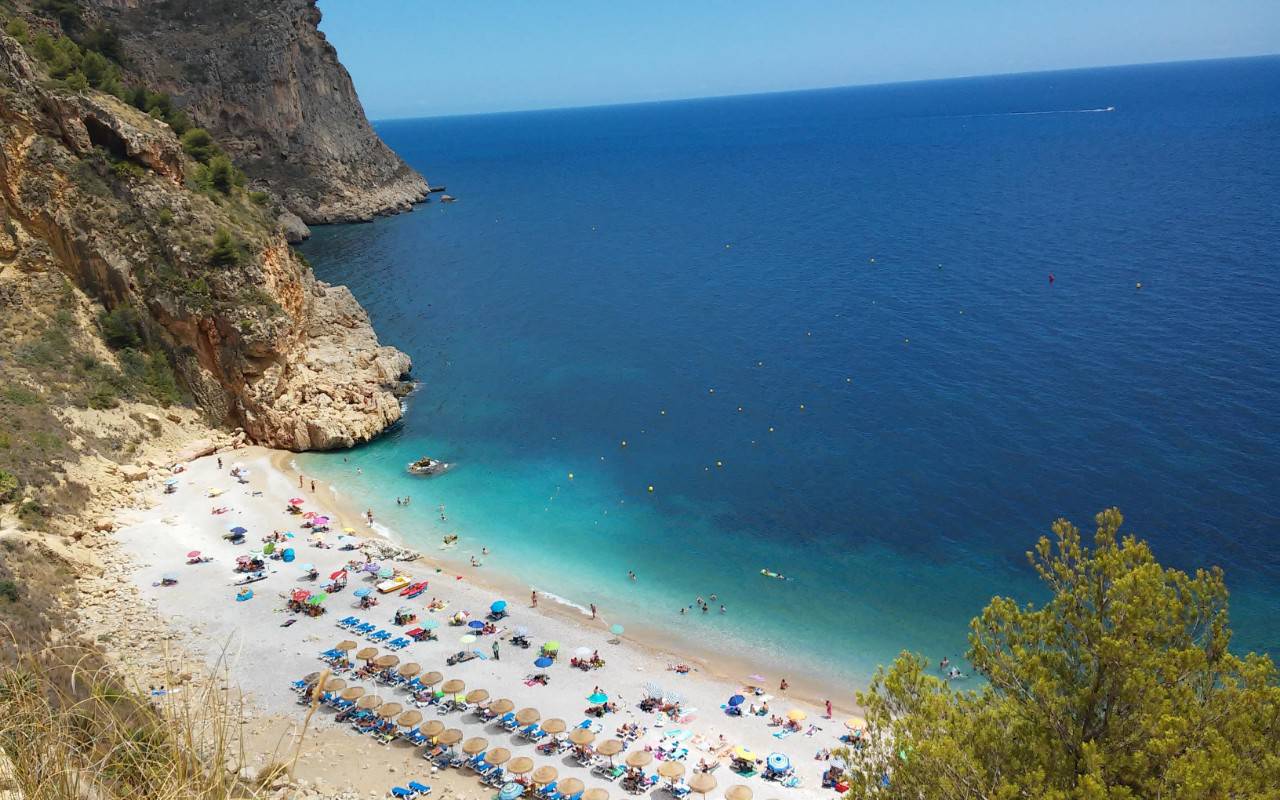 The Costa Blanca is the Mediterranean coast in the southeast of Spain between Denia and Pilar de la Horadada.
It distinguishes itself by its beaches and its dream bays along with other attractions such as the climate and the mix of modernity and tradition that you can find in every corner.
The Mediterranean climate of the Costa Blanca enjoys an average annual temperature of 21o, 320 days of sunshine per year and an average seawater temperature of 20o. An ideal climate that invites you to enjoy the sun, to practice all kinds of sports such as golf and nautical activities, to relax in the warm waters of the Mediterranean Sea and to enjoy the special light of the sunsets.
The coastal cities of Alicante, Denia, Altea, Calpe, Xábia and Torrevieja are the most important population centers of the Costa Blanca, although the richness of the area is also determined by the beauty of the interior. Municipalities such as Elche, Orihuela, El Castell de Guadalest or Alcoy preserve a rich artistic and cultural heritage that encourages you to enjoy the popular festivals, rich Mediterranean cuisine, art and the various events that you will conquer.
The development of this area and the good connection ensure that you can quickly go to any destination. You have Alicante airport with multiple international destinations and in the neighboring provinces the airport of Murcia and Valencia which gives many possibilities. From Alicante you also have the high speed train line that connects various cities in Spain such as the capital.
Beyond a doubt, the Costa Blanca has the right factors to become the location of your new home, where you can enjoy the Mediterranean climate and all its benefits.
Image gallery